2019 NFL Mock Draft: Matt Miller's Day 3 Predictions
Saturday, 27 April 2019 {{ LIVE }}

MATT MILLERAPRIL 27, 2019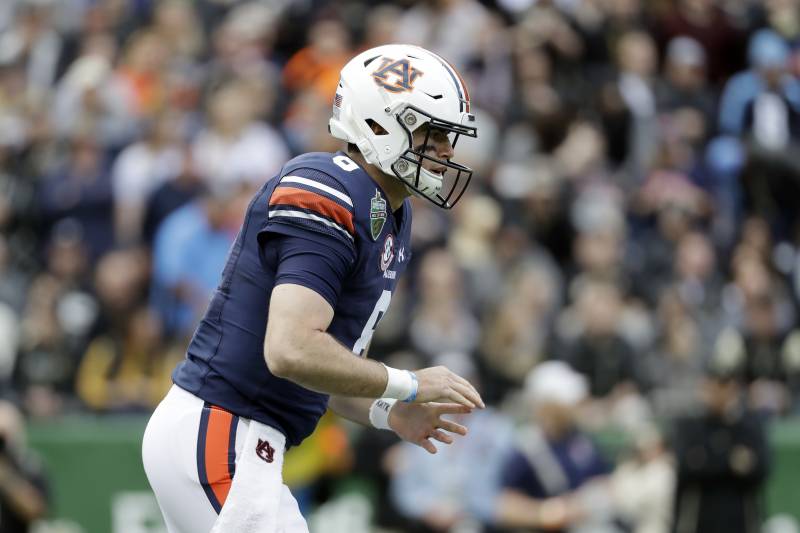 Mark Humphrey/Associated Press
Teams are built on Day 2 of the NFL draft, but legends are found on Day 3.
Good scouting departments can find starters, impact players and future franchise stars in Rounds 4-7. Tom Brady was drafted here. So were Kam Chancellor and Richard Sherman. Star defensive tackles Geno Atkins and Grady Jarrett were discovered here as well.
Teams can find hidden gems who go on to play huge rolls with the Nos. 103-254 picks. Here are the players we see coming off the board Saturday in Nashville, Tennessee.
Round 4, Picks 103-120
1 OF 8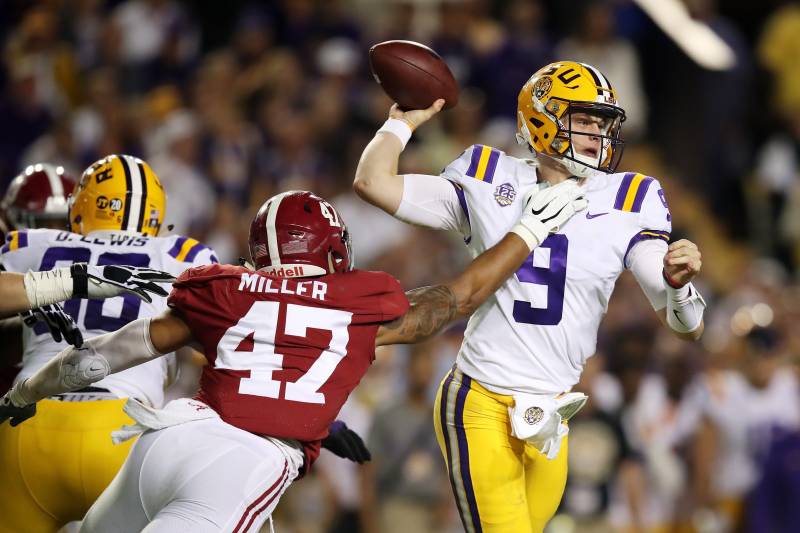 Gregory Shamus/Getty Images
103. Arizona Cardinals—Christian Miller, EDGE, Alabama
104. San Francisco 49ers—Julian Love, CB, Notre Dame
105. New York Jets—Kelvin Harmon, WR, NC State
106. Oakland Raiders—Mack Wilson, LB, Alabama
107. Tampa Bay Buccaneers—Michael Jordan, OG, Ohio State
108. New York Giants—David Edwards, OT, Wisconsin
109. Oakland Raiders—Riley Ridley, WR, Georgia
110. Cincinnati Bengals—Chauncey Gardner-Johnson, S, Florida
111. Detroit Lions—D'Andre Walker, EDGE, Georgia
112. Washington Redskins—Amani Hooker, S, Iowa
113. Baltimore Ravens—Ben Powers, G, Oklahoma
114. Seattle Seahawks—Trayveon Williams, RB, Texas A&M
115. Carolina Panthers—Hakeem Butler, WR, Iowa State
116. New Orleans Saints—KeeSean Johnson, WR, Fresno State
117. Atlanta Falcons—Amani Oruwariye, CB, Penn State
118. New England Patriots—Foster Moreau, TE, LSU
119. Cleveland Browns—Deionte Thompson, S, Alabama
120. Minnesota Vikings—Gerald Willis, DL, Miami
Round 4, Picks 121-138
2 OF 8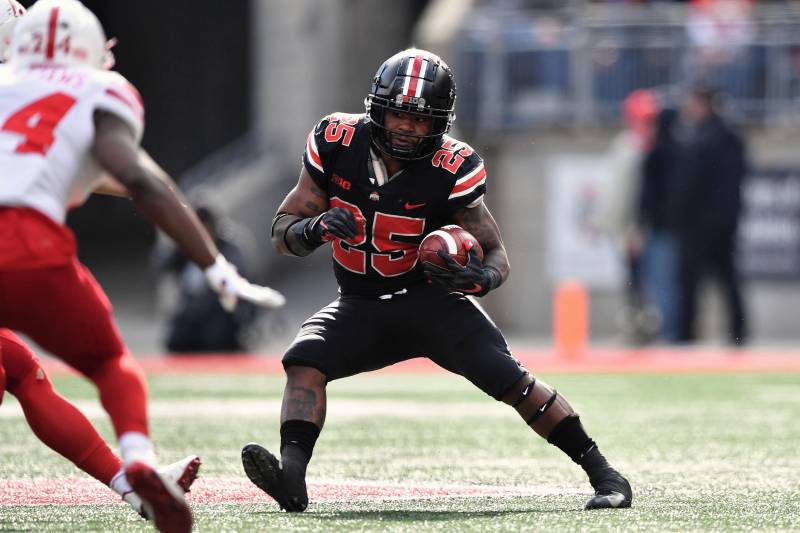 Jamie Sabau/Getty Images
121. Tennessee Titans—Trevon Wesco, TE, West Virginia
122. Pittsburgh Steelers—Jaquan Johnson, S, Miami
123. Baltimore Ravens—Te'Von Coney, LB, Notre Dame
124. Seattle Seahawks—Isaiah Johnson, CB, Houston
125. Cincinnati Bengals—Jarrett Stidham, QB, Auburn
126. Chicago Bears—Evan Worthington, S, Colorado
127. Baltimore Ravens—Mike Weber, RB, Ohio State
128. Dallas Cowboys—Kris Boyd, CB, Texas
129. Indianapolis Colts—Malik Grant, S, Marshall
130. Los Angeles Chargers—Vosean Joseph, LB, Florida
131. Washington Redskins—David Long Jr., LB, West Virginia
132. Seattle Seahawks—Armon Watts, DL, Arkansas
133. New England Patriots—Charles Omenihu, DL, Texas
134. New England Patriots—Jordan Brown, CB, South Dakota St.
135. Indianapolis Colts—Justice Hill, RB, Oklahoma State
136. Dallas Cowboys—Preston Williams, WR, Colorado State
137. Atlanta Falcons—Shareef Miller, EDGE, Penn State
138. Philadelphia Eagles—Blake Cashman, LB, Minnesota
Round 5, Picks 139-155
3 OF 8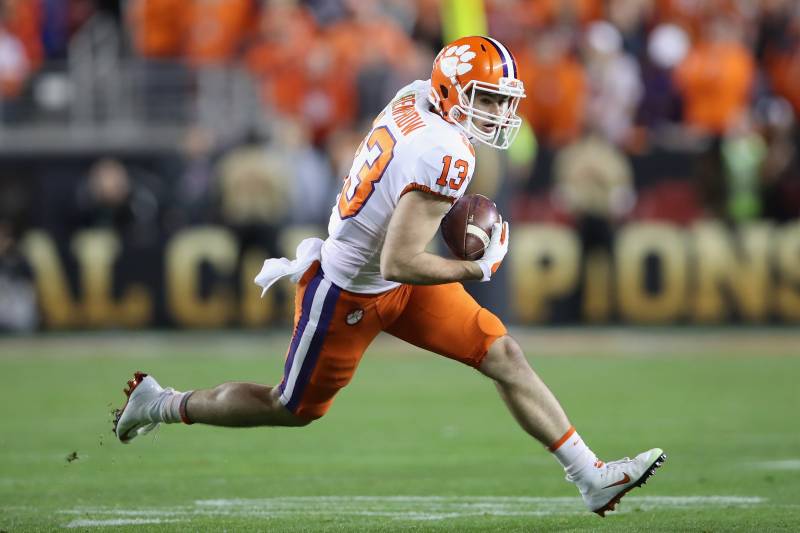 Christian Petersen/Getty Images
139. Arizona Cardinals—Dennis Daley, OT, South Carolina
140. Jacksonville Jaguars—Beau Benzschawel, OG, Wisconsin
141. Pittsburgh Steelers—Iman Marshall, CB, USC
142. Seattle Seahawks—Dexter Williams, RB, Notre Dame
143. New York Giants—Emanuel Hall, WR, Missouri
144. Indianapolis Colts—Anthony Nelson, DL, Iowa
145. Tampa Bay Buccaneers—Hunter Renfrow, WR, Clemson
146. Detroit Lions—Anthony Johnson, WR, Buffalo
147. Buffalo Bills—Keelan Doss, WR, UC Davis
148. Denver Broncos—Emeke Egbule, LB, Houston
149. Cincinnati Bengals—Joe Jackson, EDGE, Miami
150. Green Bay Packers—Tyree Jackson, QB, Buffalo
151. Miami Dolphins—Ryquell Armstead, RB, Temple
152. Atlanta Falcons—Renell Wren, DL, Arizona State
153. Washington Redskins—Elijah Holyfield, RB, Georgia
154. Carolina Panthers—Isaiah Prince, OT, Ohio State
155. Cleveland Browns—Isaiah Buggs, DL, Alabama
Round 5, Picks 156-173
4 OF 8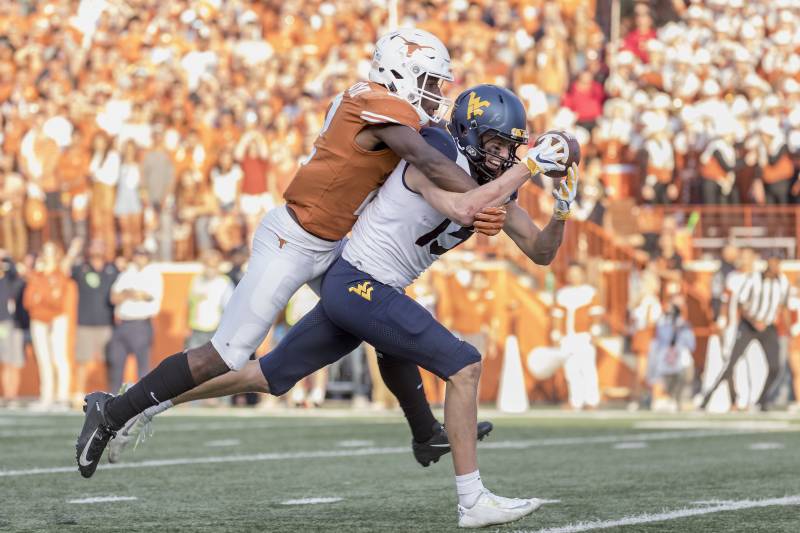 Tim Warner/Getty Images
156. Denver Broncos—David Sills, WR, West Virginia
157. Tennessee Titans—Isaac Nauta, TE, Georgia
158. Oakland Raiders—Dru Samia, OG, Oklahoma
159. Minnesota Vikings—Austin Bryant, EDGE, Clemson
160. Baltimore Ravens—Jimmy Moreland, CB, James Madison
161. Houston Texans—Darius Slayton, WR, Auburn
162. Los Angeles Rams—Daylon Mack, DL, Texas A&M
163. Philadelphia Eagles—Saquan Hampton, S, Rutgers
164. Indianapolis Colts—Mike Bell, S, Fresno State
165. Dallas Cowboys—Jonathan Ledbetter, EDGE, Georgia
166. Los Angeles Chargers—Dillon Mitchell, WR, Oregon
167. Los Angeles Rams—Blessuan Austin, CB, Rutgers
168. New Orleans Saints—Kingsley Keke, DL, Texas A&M
169. Los Angeles Rams—Gary Jennings, WR, West Virginia
170. Cleveland Browns—Greg Dortch, WR, Wake Forest
171. New York Giants—Tre Lamar, LB, Clemson
172. Atlanta Falcons—Travis Fulgham, WR, Old Dominion
173. Washington Redskins—Ross Pierschbacher, C, Alabama
Round 6, Picks 174-194
5 OF 8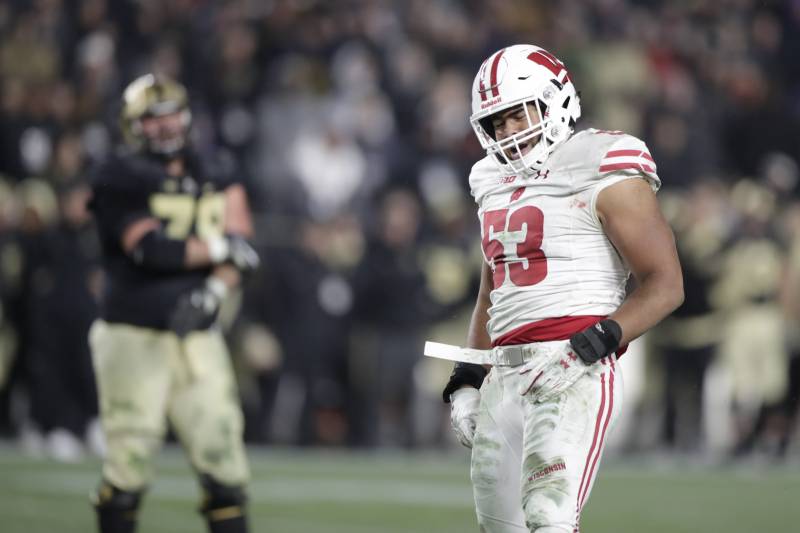 Michael Conroy/Associated Press
174. Arizona Cardinals—Terrill Hanks, LB, New Mexico State
175. Pittsburgh Steelers—T.J. Edwards, LB, Wisconsin
176. San Francisco 49ers—Mike Bell, S, Fresno State
177. New Orleans Saints—Bryce Love, RB, Stanford
178. Jacksonville Jaguars—Tyre Brady, WR, Marshall
179. Arizona Cardinals—Karan Higdon, RB, Michigan
180. New York Giants—Chase Hansen, LB, Utah
181. Buffalo Bills—Jalen Jelks, EDGE, Oregon
182. Cincinnati Bengals—Greg Gaines, DL, Washington
183. Cincinnati Bengals—Sheldrick Redwine, CB, Miami
184. Detroit Lions—Rodney Anderson, RB, Oklahoma
185. Green Bay Packers—Terez Hall, LB, Missouri
186. Atlanta Falcons—Corey Ballentine, CB, Washburn
187. Carolina Panthers—Ryan Bates, OG, Penn State
188. Tennessee Titans—Devine Ozigbo, RB, Nebraska
189. Cleveland Browns—Alize Mack, TE, Notre Dame
190. Minnesota Vikings—Gary Johnson, LB, Texas
191. Minnesota Vikings—Bisi Johnson, WR, Colorado State
192. Pittsburgh Steelers—Lamont Gaillard, C, Georgia
193. Minnesota Vikings—Clayton Thorson, QB, Northwestern
194. Green Bay Packers—Antoine Wesley, WR, Texas Tech
Round 6, Picks 195-214
6 OF 8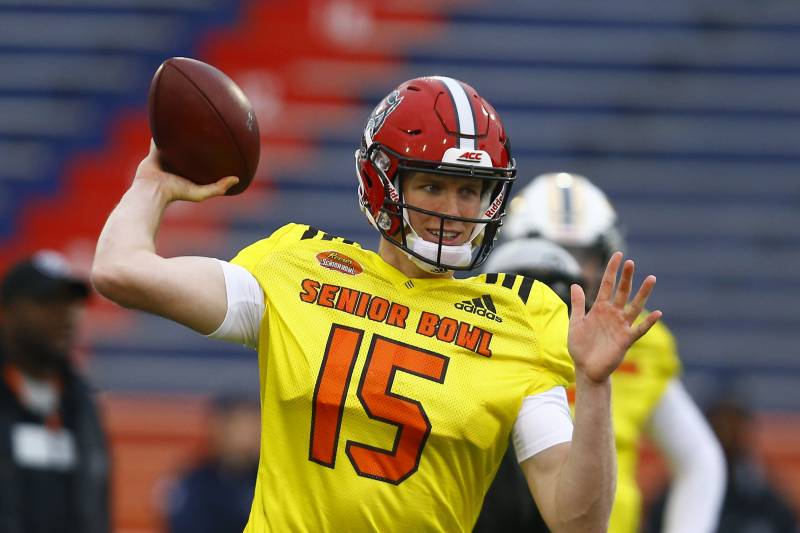 Butch Dill/Associated Press
195. Houston Texans—Jalin Moore, RB, App State
196. New York Jets—Lil'Jordan Humphrey, WR, Texas
197. Baltimore Ravens—Porter Gustin, EDGE, USC
198. Cincinnati Bengals—Dakota Allen, LB, Texas Tech
199. Indianapolis Colts—Stanley Morgan, WR, Nebraska
200. Los Angeles Chargers—Ryan Finley, QB, NC State
201. Kansas City Chiefs—Mark Fields, CB, Clemson
202. Miami Dolphins—DaMarkus Lodge, WR, Ole Miss
203. Atlanta Falcons—Michael Jackson, CB, Miami
204. Minnesota Vikings—Marvell Tell, S, USC
205. Chicago Bears—Tyler Roemer, OT, San Diego State
206. Washington Redskins—Lamont Gaillard, C, Georgia
207. Pittsburgh Steelers—Byron Cowart, DL, Maryland
208. Tampa Bay Buccaneers—Myles Gaskins, RB, Washington
209. Seattle Seahawks—John Cominsky, EDGE, Charleston
210. Cincinnati Bengals—Tommy Sweeney, TE, Boston College
211. Cincinnati Bengals—Benny Snell, RB, Kentucky
212. San Francisco 49ers—Bruce Anderson, RB, NDSU
213. Cincinnati Bengals—Ben Burr-Kirven, LB, Washington
214. Kansas City Chiefs—Joe Giles-Harris, LB, Duke
Round 7, Picks 215-235
7 OF 8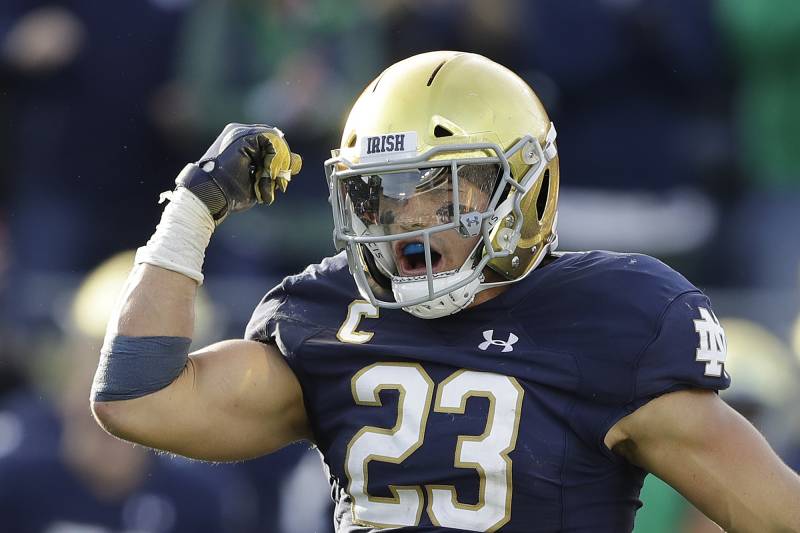 Darron Cummings/Associated Press
215. Tampa Bay Buccaneers—Albert Huggins, DL, Clemson
216. Kansas City Chiefs—Derwin Gray, OT, Maryland
217. Minnesota Vikings—Jordan Miller, CB, Washington
218. Oakland Raiders—Drue Tranquill, LB, Notre Dame
219. Pittsburgh Steelers—Josiah Tauaefa, LB, UTSA
220. Houston Texans—Drew Forbes, OG, SE Missouri State
221. Cleveland Browns—Ryan Connelly, LB, Wisconsin
222. Chicago Bears—Saivion Smith, CB, Alabama
223. Cincinnati Bengals—Jordan Brailford, EDGE, Oklahoma State
224. Detroit Lions—Dontavius Russell, DL, Auburn
225. Buffalo Bills—Hjalte Froholdt, OG, Arkansas
226. Green Bay Packers—Alex Barnes, RB, Kansas State
227. Washington Redskins—Ty Summers, LB, TCU
228. Buffalo Bills—Andrew Wingard, S, Wyoming
229. Detroit Lions—Daniel Wise, DL, Kansas
230. Atlanta Falcons—Jordan Scarlett, RB, Florida
231. New Orleans Saints—Gardner Minshew, QB, Washington State
232. New York Giants—Jonathan Crawford, S, Indiana
233. Miami Dolphins—Lukas Denis, S, Boston College
234. Miami Dolphins—Zach Gentry, TE, Michigan
235. Jacksonville Jaguars—Michael Dogbe, DL, Temple
Round 7, Picks 236-254
8 OF 8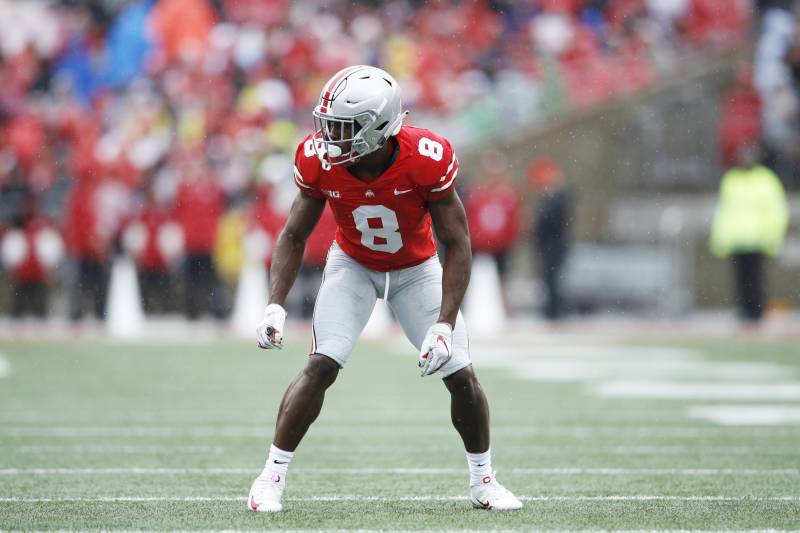 Joe Robbins/Getty Images
236. Jacksonville Jaguars—Kendall Sheffield, CB, Ohio State
237. Denver Broncos—Paul Adams, OT, Missouri
238. Chicago Bears—Hamp Cheevers, CB, Boston College
239. New England Patriots—Malik Carney, EDGE, North Carolina
240. Indianapolis Colts—Justin Hollins, EDGE, Oregon
241. Dallas Cowboys—Nate Herbig, G, Stanford
242. Los Angeles Chargers—Donnell Greene, OT, Minnesota
243. New England Patriots—Ugo Amadi, S, Oregon
244. New Orleans Saints—Malik Reed, LB, Nevada
245. New York Giants—Caleb Wilson, TE, UCLA
246. New England Patriots—Brett Rypien, QB, Boise State
247. Minnesota Vikings—Chris Slayton, DL, Syracuse
248. Arizona Cardinals—Jamal Peters, CB, Miss. State
249. Arizona Cardinals—Olamide Zaccheaus, WR, Virginia
250. Minnesota Vikings—Montre Hartage, CB, Northwestern
251. Los Angeles Rams—Xavier Crawford, CB, Central Michigan
252. New England Patriots—Kevin Givens, DL, Penn State
253. Washington Redskins—D'Cota Dixon, S, Wisconsin
254. Arizona Cardinals—Andrew Beck, TE, Texas